You may think it's early to start shopping for Christmas gifts, but why not just knock it out now? The holidays are always uber busy, so it might be more relaxing to shop for everyone well ahead of time. The man in your life may be tough to shop for, not dropping many hints as to what he may like, so you have plenty of time to ponder the matter right now. Luckily, we also have some gift ideas you can consider for your husband, boyfriend, father, grandpa, brother or friend this holiday season.
Whether it's items our readers love, or a quick-and-easy solution like an Amazon gift card, check out our take on the best Christmas gifts for him below. We have ideas for every type of man, from the sharp-dressed man to the outdoorsman. Find reviewer-loved options for your budget from Amazon, Nordstrom and more ahead.
The best Christmas gifts for him
Below, Christmas gift ideas for the man in your life from Apple, Yeti and more.
For the kid at heart: PowerUp 4.0 smartphone-controlled paper airplane kit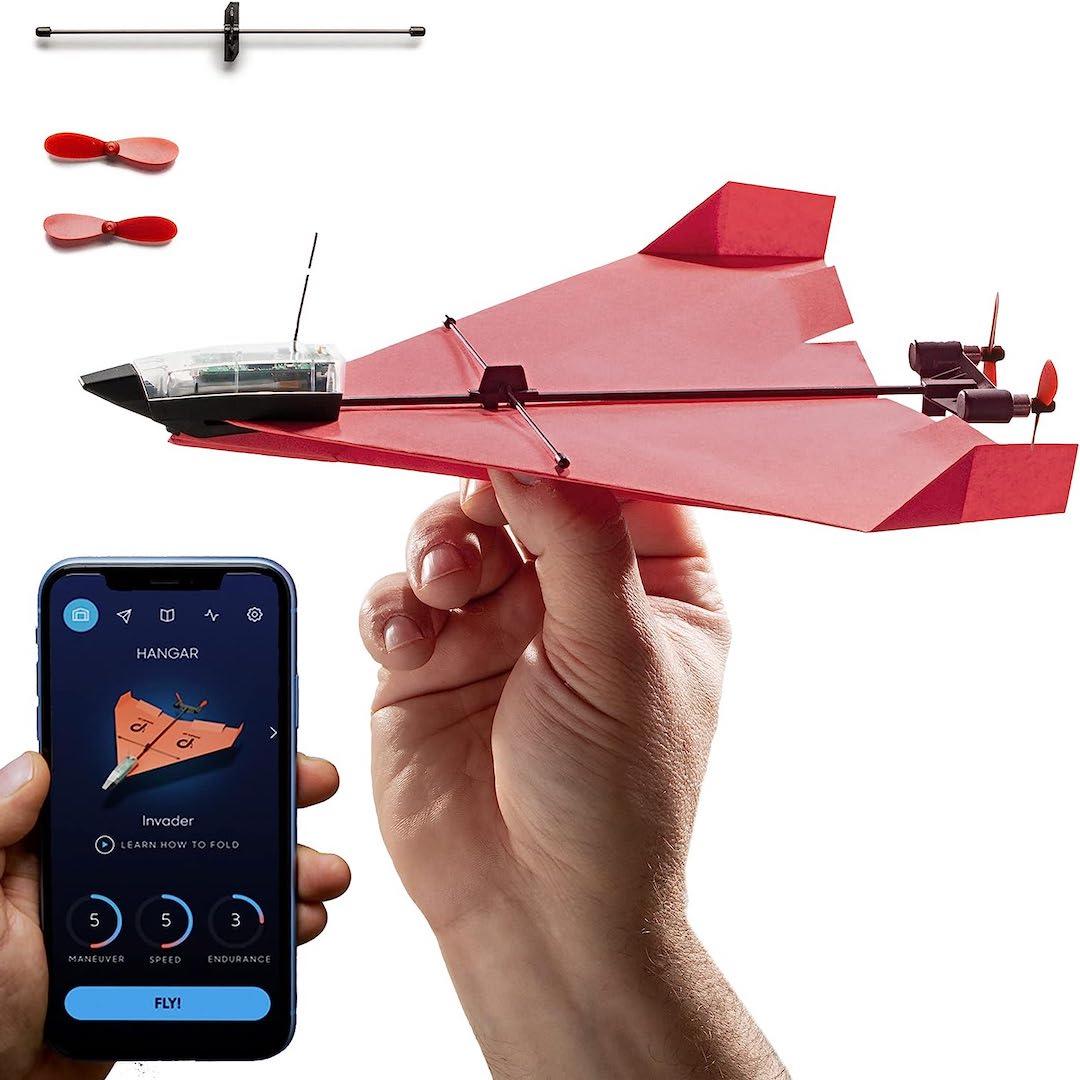 He can add this Bluetooth module to any paper airplane he creates to help it fly through the air via his smartphone. He can also fly foam and wood airplanes with this module.
With this device, the airplane can fly loops, barrel rolls and hammerheads. It even has a built-in launch assist and wind stabilizer for imperfect weather. A 30-minute charge gives him 10 minutes of flight time at a range of up to 230 feet. His plane will travel up to 20 miles per hour.
This fun paper airplane kit is currently $60, reduced from $90.
What we like about this paper airplane kit:
This paper airplane kit offers childlike fun to fill long winter days.
---
For the host: Yeti Rambler beverage bucket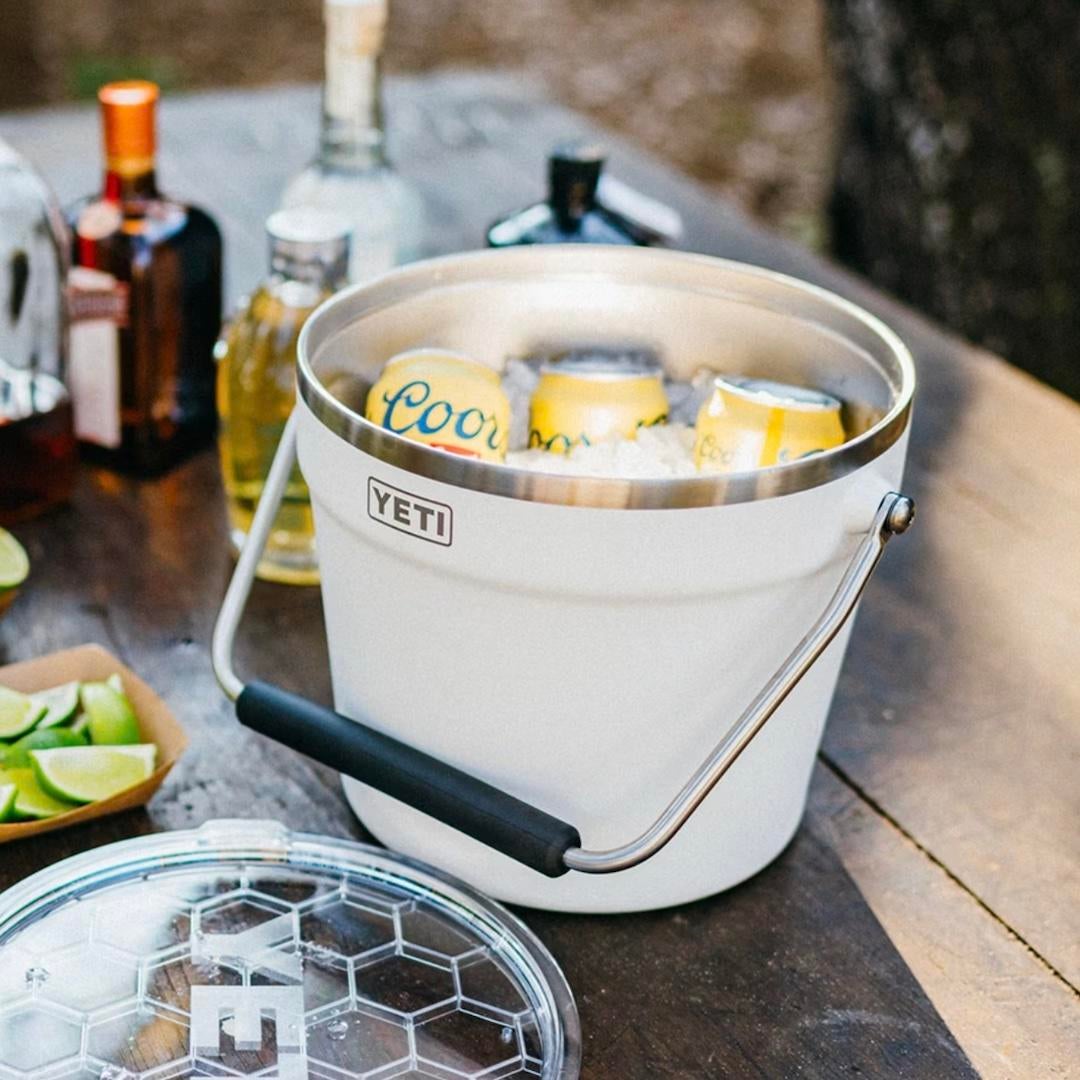 This Yeti Rambler beverage bucket is a CBS Essentials bestseller and ideal for hosting.
It's large enough to chill a six-pack of beer or keep up to three bottles of wine cool. You can also close this beverage bucket's lid and use it to keep ice frozen for hours. That means you can make cocktails wherever you bring your bucket.
Find it in five colors. You can also personalize it with his name, a logo and more for an additional cost.
An ice scoop ($50) is sold separately.
What we like about this beverage bucket:
Our readers can't get enough of this beverage bucket. It's the ideal gift for the Yeti fan.
---
For the golfer: Callaway Golf 300 Pro Slope laser rangefinder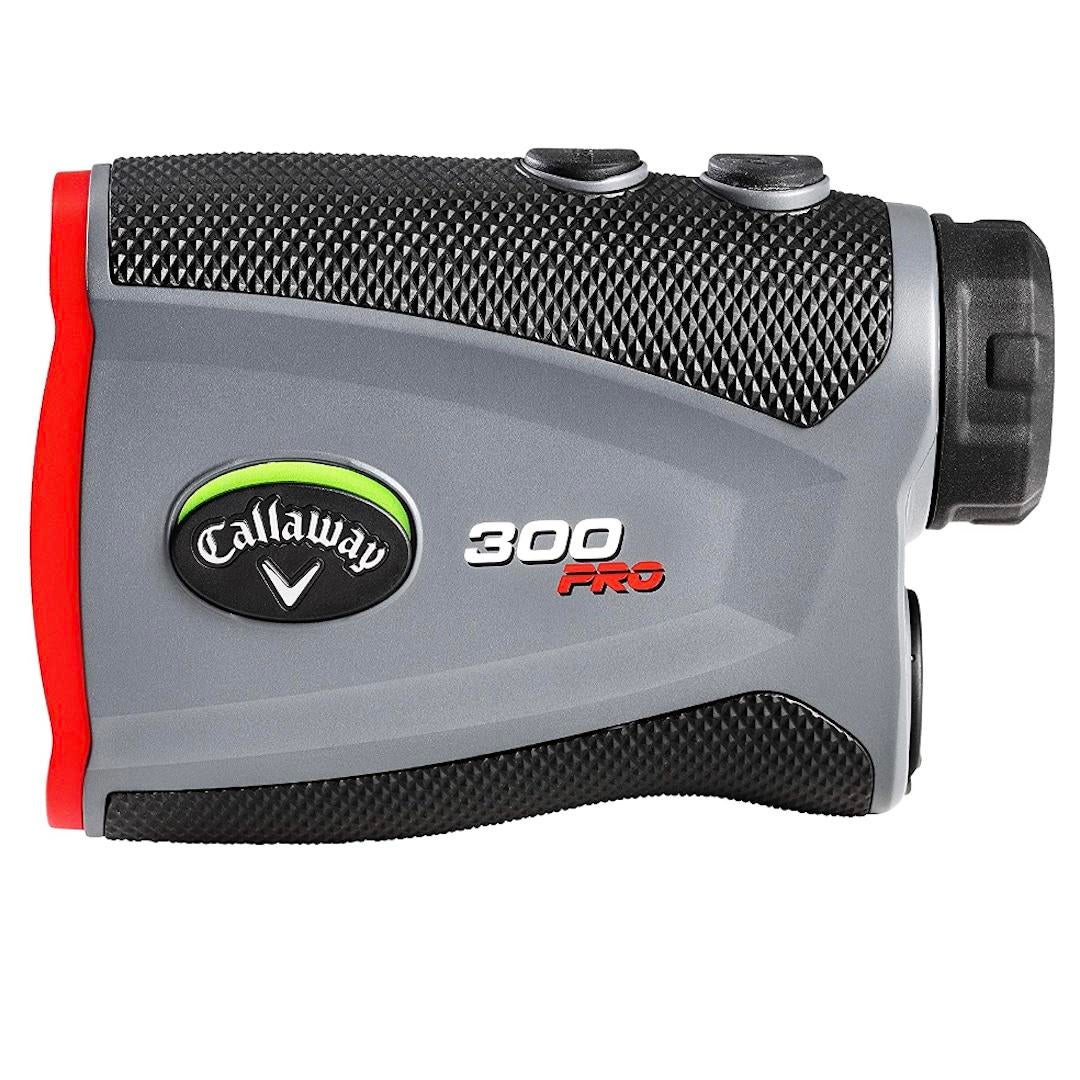 Your golfer will love this Amazon- and CBS Sports-bestselling rangefinder.
This Callaway rangefinder accounts for elevation changes and measures the angle of the incline or decline. It then calculates the slope-adjusted distance. This rangefinder offers a range of 5 to 1,000 yards. It can also measure in meters. Its pin-locking technology allows you to lock onto a pin up to 300 yards away. It emits a short vibrating burst when the laser locks onto the pin to confirm you have the correct distance.
This rangefinder is currently $200, reduced from $300 on Amazon.
What we like about this rangefinder:
This rangefinder is one of our bestsellers, as it's quick and easy to use.
---
For the well-groomed man: Dior Sauvage eau de toilette set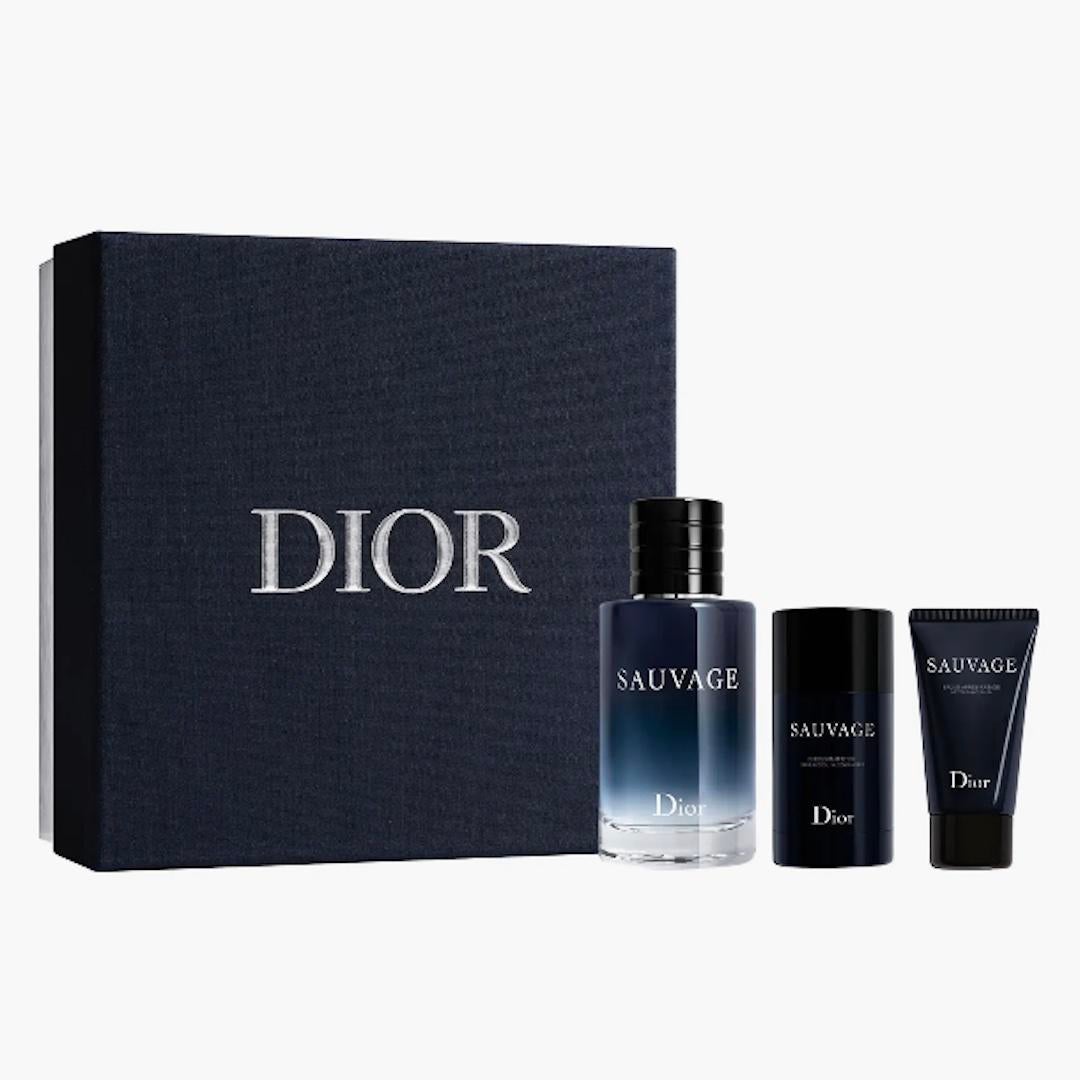 If luxury brands pique his interest, consider Dior's top-rated Sauvage fragrance. This gift set from Nordstrom includes a full-size eau de toilette, deodorant and after-shave balm.
This citrus and woody fragrance has notes of Reggio di Calabria bergamot, Sichuan pepper and Ambroxan.
What we like about this gift set:
Reviewers love this Dior scent, so it should be a safe bet for your well-groomed man.
---
For the home chef: HexClad 6-piece hybrid cookware set with lids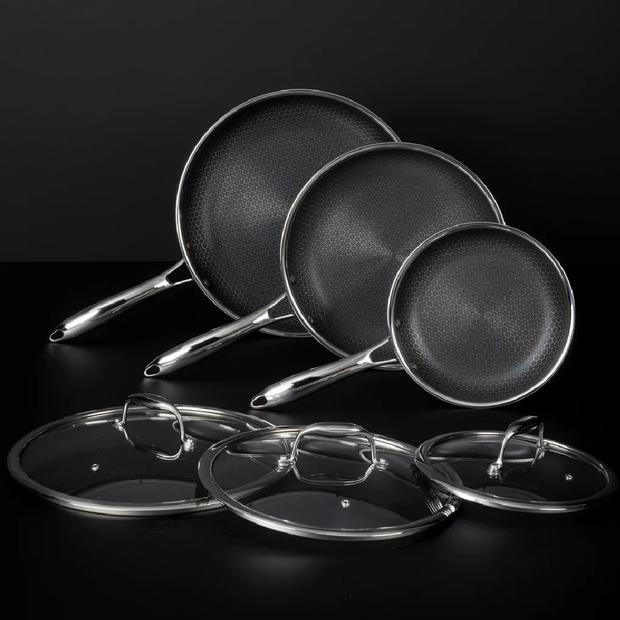 Impress your home chef with this innovative cookware. HexClad pans are worth the price because they combine the performance of stainless-steel cookware, the durability of cast iron and the convenience of nonstick. The brand is even backed by Gordon Ramsay.
Get started with this set of three pans with lids. This pans set works for induction cooking and is dishwasher safe.
This set is currently on sale for $400, reduced from $595.
What we like about this cookware:
This cookware has innovative stainless steel hexagons that form peaks over nonstick valleys.
---
For the fitness fanatic: Bowflex SelectTech 552 adjustable dumbbells
A whole set of dumbbells can take up a bunch of space, but Bowflex has solved that issue with adjustable dumbbells. These workout essentials adjust from 5 to 52.5 pounds via a dial and replace 15 sets of weights. These customer-loved dumbbells are CBS Essentials and CBS Sports bestsellers.
Sure, they're pricey, but so is buying 15 individual sets of weights. You can pair these space-saving weights with a JRNY app membership, which can count your reps and track your form in real time by using your tablet's camera. Yes, we are living in the future. There are also trainer-led workouts available with the membership.
Apart from our readers, reviewers also love these adjustable dumbbells.
"When lifting, the weights feel very sturdy," a reviewer says. "The plates are firmly locked onto the handle. There is no shaking or movement of the plates at all, and they don't feel much different than dumbbells."
What we like about these dumbbells:
He's getting 15 sets of weights in one with these space-saving dumbbells.
---
For the outdoorsman: AllTrails subscription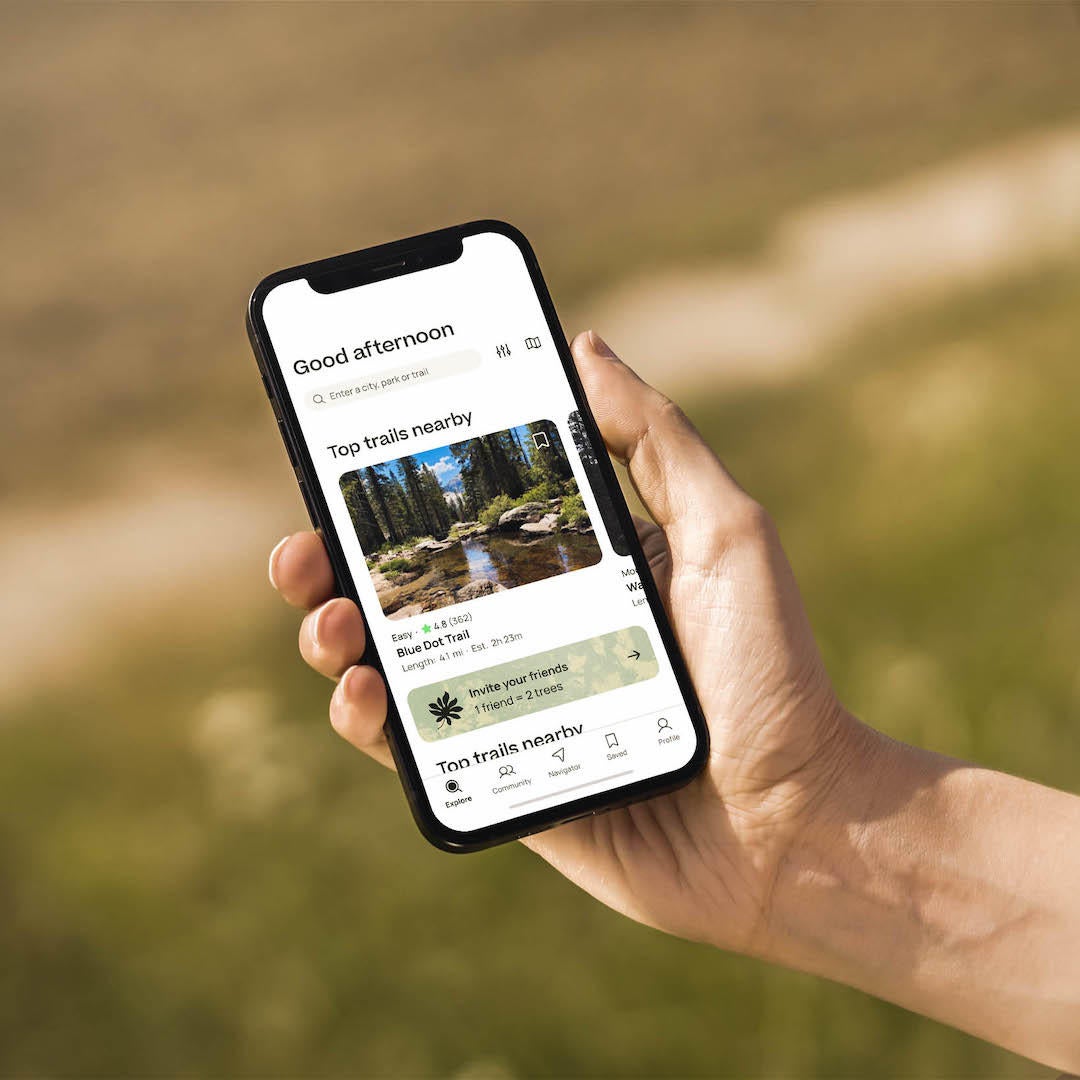 If he's an avid hiker, he likely wants an AllTrails subscription.
With this app, he can download maps to stay on track even when he doesn't have service. The app offers off-route notifications so he never misses a turn. And there's a lifeline feature that keeps friends and family informed of his whereabouts.
To gift this annual subscription, you'll be billed once for $36. You can either send it via email or print it out. You can choose a gift card design you like and add a personalized message.
What we like about this subscription:
If he loves to hike, he's likely sick of running into the AllTrails paywall. This subscription solves that and even helps you keep track of him on a hike. It can provide you with his real-time location on a map plotted against his planned route and more.
---
For the sharp-dressed man: Indochino suit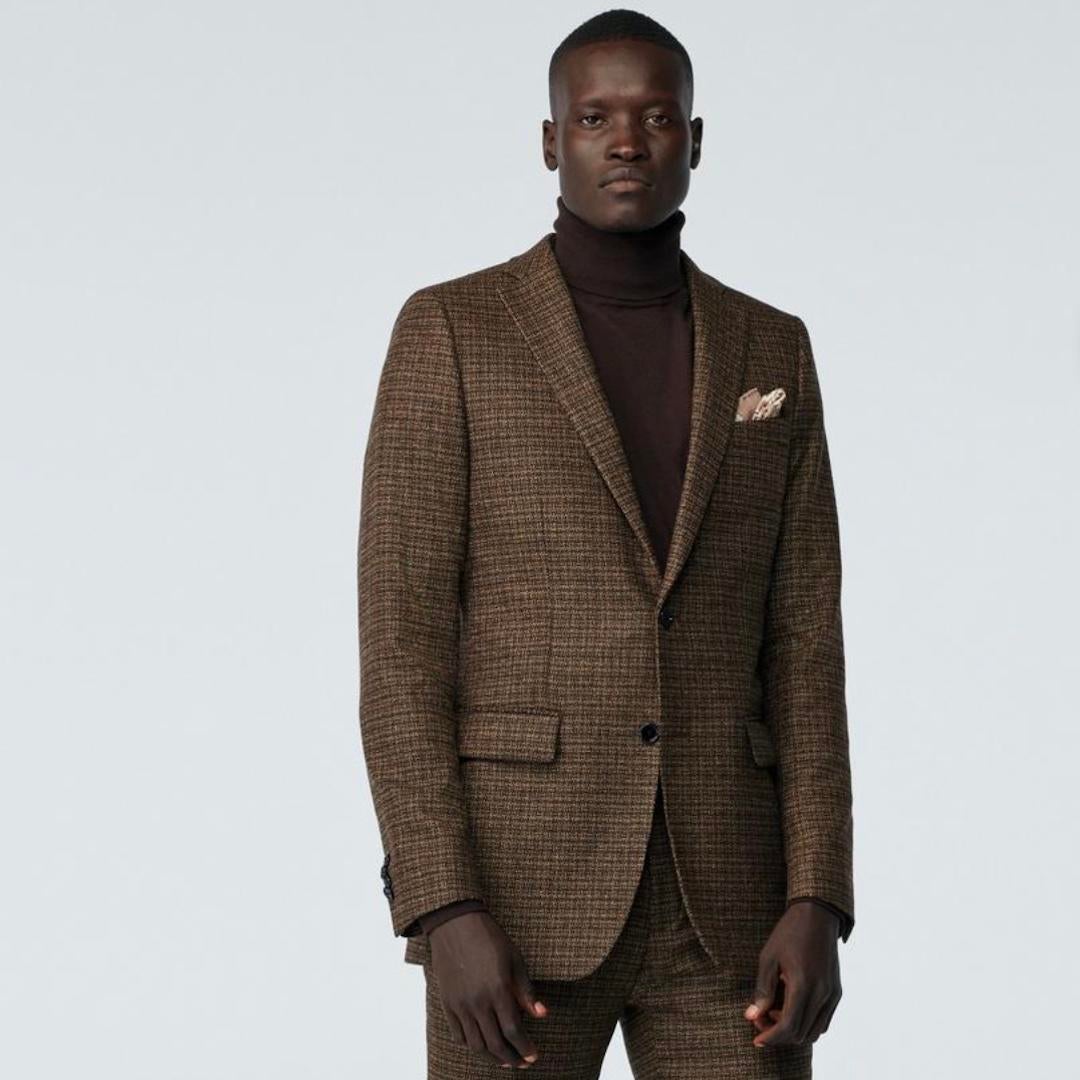 Treat him to a custom suit from the buzzed-about brand Indochino. The easiest way to do this is by purchasing a gift card that can be emailed to him. The suits range from about $400 to $600, so pick your price accordingly.
He can then choose from suits, shirts, outerwear and accessories to build his look. Extras like 40-character monogramming and collar felts and linings are also available.
He simply needs to measure himself following Indochino's online instructions to get his custom look. Once his order is placed, the Indochino team goes through all of his measurements to ensure that everything looks good. His made-to-order garments are then shipped to him in three to four weeks. Shipping is free for orders over $150.
If any tweaks need to be made after trying on his look, Indochino will make it right. This whole process can be done in the 86 Indochino stores across the country as well.
What we like about Indochino:
When shopping for gifts, it can be tough to know what size of clothing to buy. With an Indochino gift card, he's getting the perfect custom fit.
---
For the health nut: Apple Watch Series 9
Pre-order the new Apple Watch for him now. It will be released on Sept. 22.
There are two case size options -– 41mm and 45mm –- and multiple casing color options including starlight, midnight, silver and (Product)RED. You can also choose between several different case material options (all of which are waterproof). The aluminum option, for example, also comes in pink. All run the WatchOS 10 operating system which comes preinstalled on the watch, along with a collection of apps.
One of the biggest improvements to Apple Watch Series 9 is the introduction of the Apple S9 SiP chip. It improves the speed, battery life and functionality of the watch. For example, it now supports a double-tap gesture that makes it easier to control the watch with just one hand. The new chip also improves how the watch gathers and analyzes data from the accelerometer, gyroscope and optical heart sensor.
What we like about the Apple Watch Series 9:
Get him the latest and greatest Apple Watch. It offers all new health features like a monitor of how much exposure he has each day to daylight using an ambient light sensor and state of mind logging on the Mindfulness app.
Apple Watch Series 9 GPS (41mm), $399
Apple Watch Series 9 GPS (45mm), $429
---
For the coffee drinker: Trade coffee subscription
Choose from two to 24 bags of coffee for your favorite java lover with this gift subscription.
Trade offers more than 450 coffee options from more than 55 indie roasters.
He will receive an email about your gift on the date of your choosing. He can then select the frequency with which he'd like to receive these coffees from the nation's top roasters and select which coffees he wants.
The price listed below is for a three-bag subscription. The bigger the subscription you choose, the more you can save.
What we like about this coffee subscription:
He can choose his own coffee based on his tastes with this gift subscription.
---
For the traveler: Apple AirPods Pro 2
The latest Apple AirPods Pro 2 earbuds might be at the top of his wishlist, especially to keep him entertained while traveling. They offer 30 hours of listening time with the included charging case. They have an upgraded wireless chip for improved audio functionality, a new low distortion driver for clearer audio and improved active noise cancellation.
The Apple AirPods Pro 2 provide truly custom sound: You can use your iPhone's camera to analyze your unique ear anatomy and find the perfect audio settings for you.
On Amazon, the Apple AirPods Pro 2 are on sale for $229, reduced from $249.
What we like about the Apple AirPods Pro 2:
Wireless earbuds let you listen to your favorite music, podcasts and more without having to physically connect to your device. They pair perfectly with your other Apple products. They also provide custom sound and include multiple soft ear tips for the ideal fit.
---
For the gamer: My Arcade retro playable mini arcade machine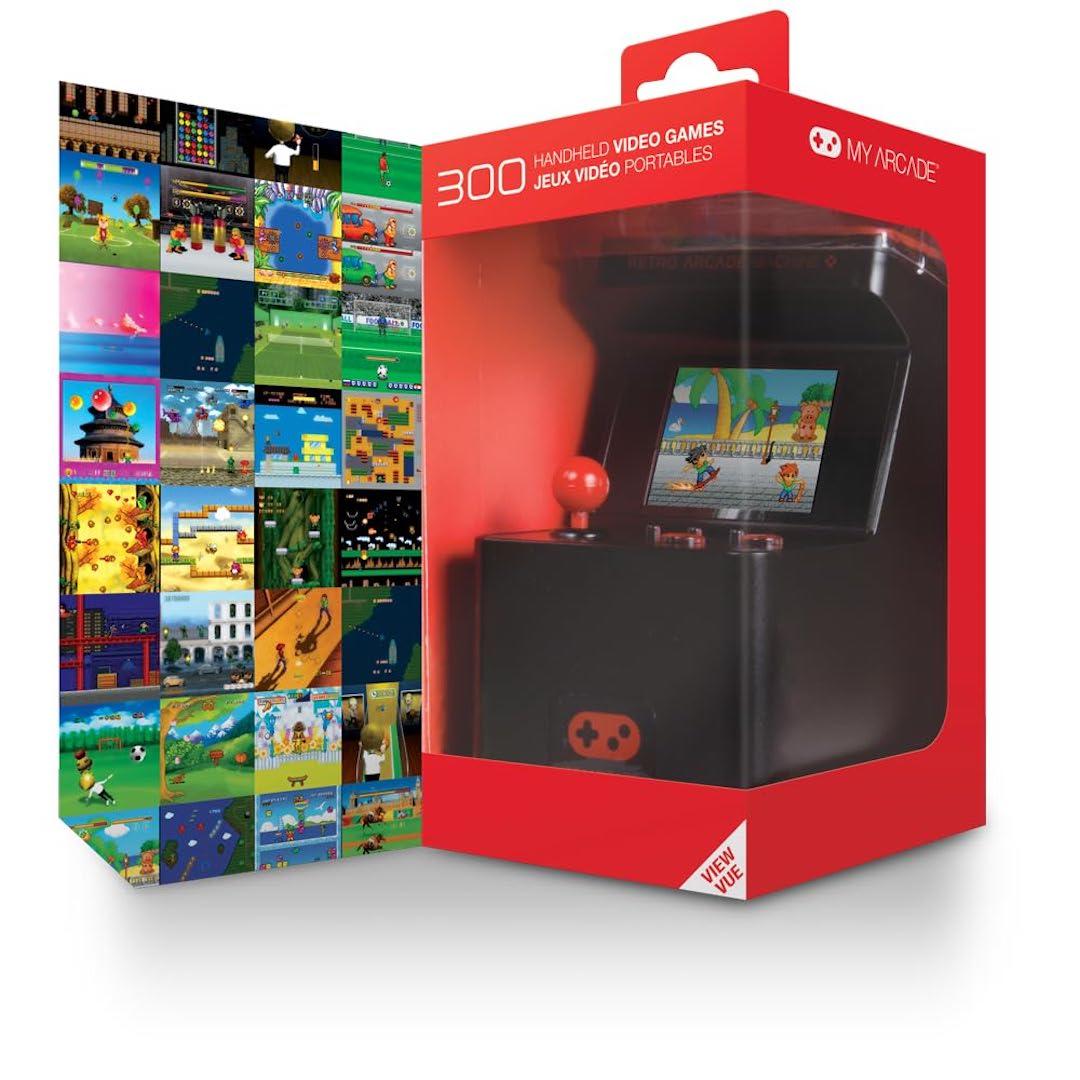 Take a different approach to finding a gift for your gamer.
This 5.75-inch, battery-operated mini arcade machine is preloaded with 300 retro-style games. Find puzzle, racing, sports and more games.
This mini arcade machine has a full-color screen, illuminated buttons, a speaker and volume control.
Why we like this mini arcade machine:
This mini arcade machine offers old-fashioned fun on icy cold days.
---
For the guy who has everything: Amazon gift card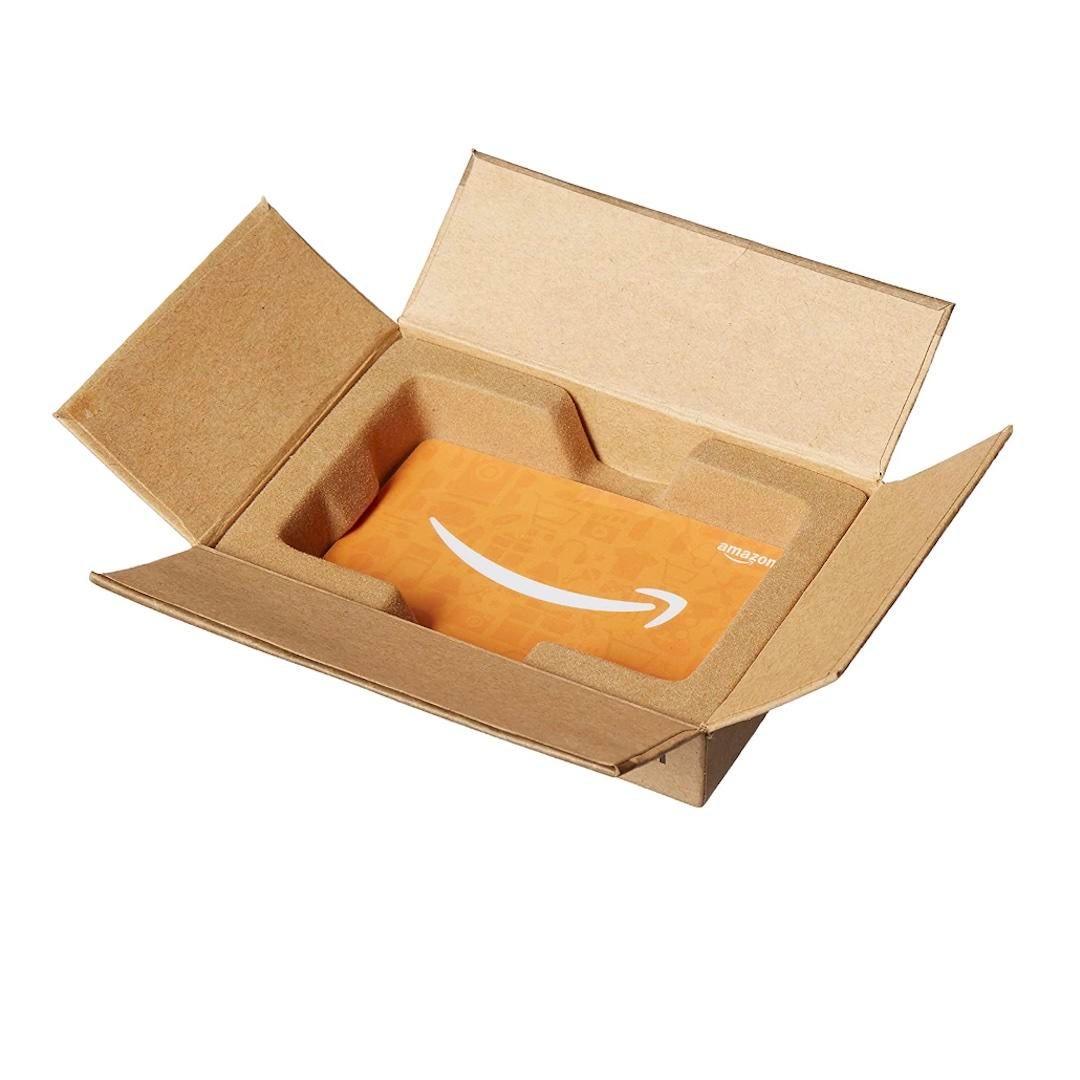 If you just can't figure out the perfect personalized gift, or you've waited too long to pick out a present, go for an Amazon gift card. Amazon sells almost anything he could want to pick out for himself. It's the safest gift option for the guy who has it all.
Put the denomination of your choice on this gift card that comes in a gift box. We're partial to the fake Amazon box option — it's adorable. If you've waited too long to put it under the tree, send an egift card instead.
Why we like Amazon gift cards:
You can choose your denomination and gift box. Plus, everybody could use some Amazon cash.
---
Related content from CBS Essentials