In the market for a new iPad? Well, the good news is the popular tablets are on sale right now at Amazon and Walmart. We found the best discounts on the iPad Air, iPad Pro and iPad Mini you can get right now.
An iPad is a great computing choice, no matter if you're an Apple die-hard or a newbie buying your first tablet. It's useful for reading e-books, drawing digital art, browsing the internet and streaming your favorite shows. You can even add a Bluetooth keyboard, and use an iPad as a portable laptop. (The powerful iPad Pro, in particular, is well-suited for this.) Apple iPad tablets support most iPhone apps and features, including Apple TV+ and Apple Books. Apple iPads also make great holiday gifts if you're hoping to get ahead on your holiday shopping right now.
Note: Apple iPad prices tend to vary by color, the amount of memory storage and connectivity (i.e., you can buy a version that only connects via Wi-Fi or one that connects via either Wi-Fi or cellular service). To make things easy on you, we've highlighted one sale price for each item ahead.
The best Apple iPad deals to shop now
Find these iPads on sale now at Amazon and Walmart.
Apple iPad 9: $279 (save $50)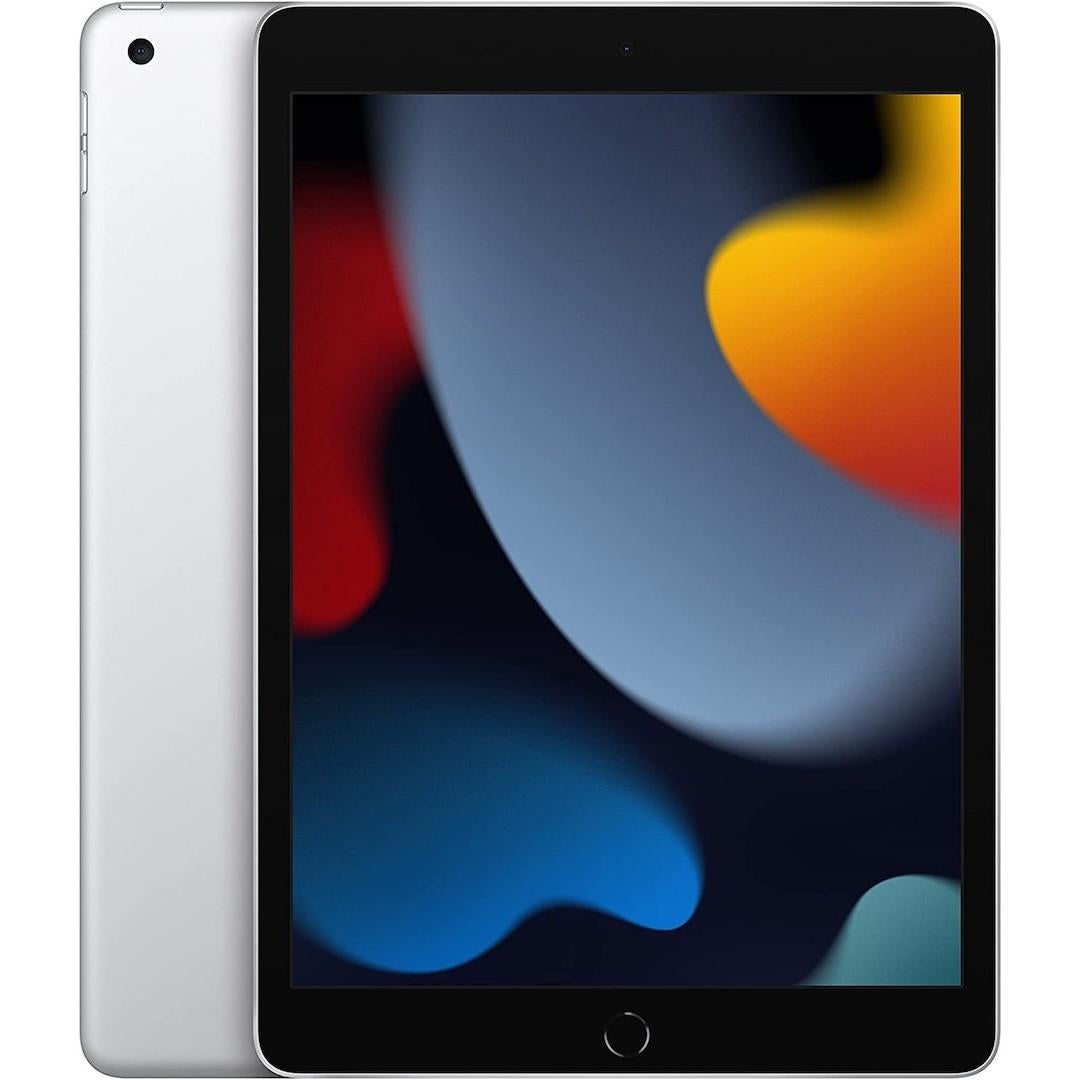 The ninth generation Apple iPad can handle any task students need to get through their classes and can be paired with peripherals like the Apple Magic Keyboard to make a complete mobile workstation. It boasts a great-looking 10.2-inch Retina display with Apple's powerful A13 Bionic chip, as well as 64GB of storage. It also includes a 12MP front camera and an 8MP back camera, Touch ID for easier logins and a sleek aluminum back.
Thanks to its all-day battery life, you or your kid can head off to school or work and stave off charging until later with regular usage. It's certainly worth the money at this low of an asking price, and still close enough to the next model up that it's plenty speedy enough for most applications and games.
Normally priced at $329 at the Apple Store, you can get it for $279 at Amazon and Walmart now.
Why we like the Apple iPad (ninth generation):
It's priced much lower than the tenth generation iPad, perfect for budget-minded shoppers.
Apple iPads are easy and intuitive to use, especially for Apple iPhone owners.
Features a bright, vivid 10.2-inch Retina display that makes video look great.
---
Apple iPad 10: $399 (11% off)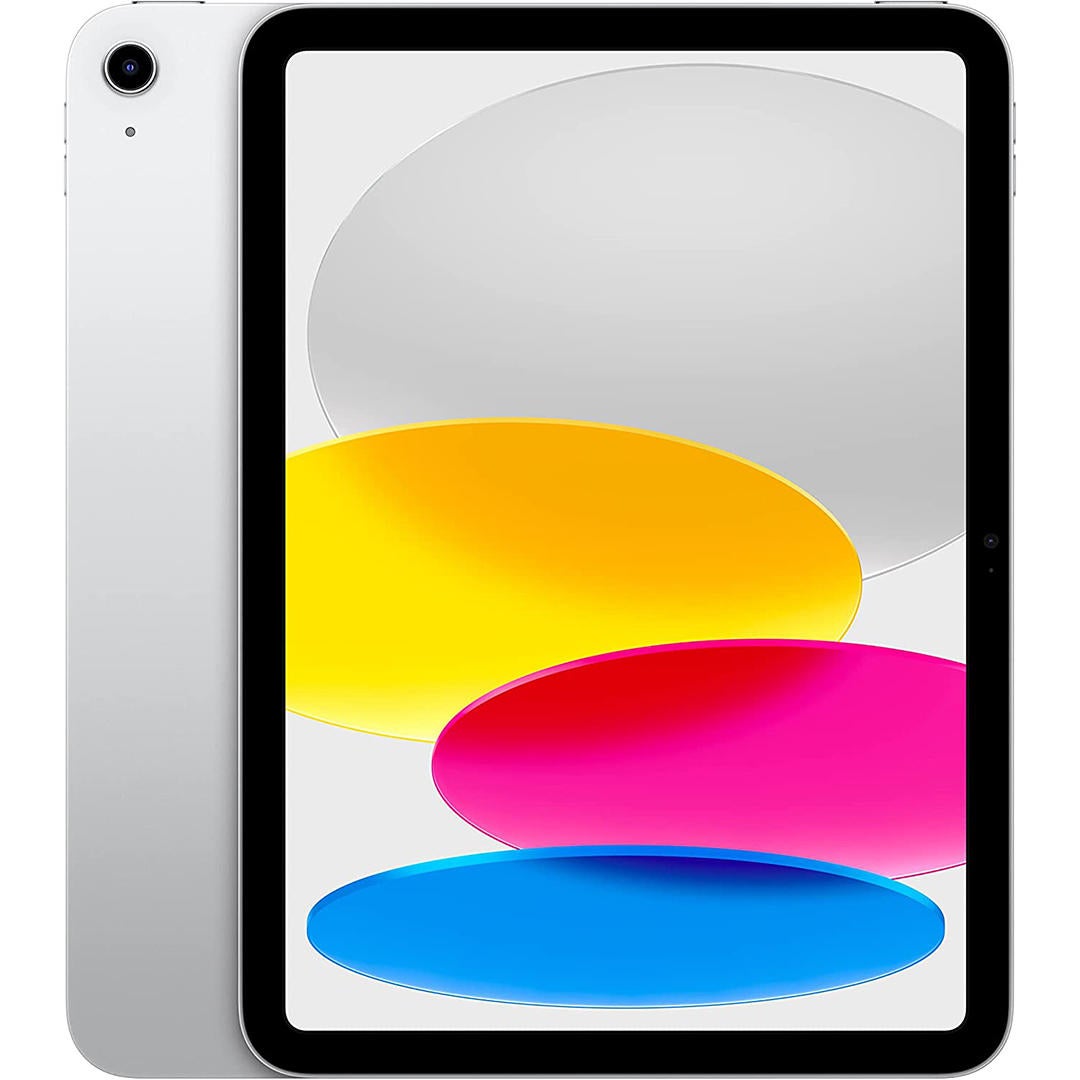 The latest edition in Apple's classic iPad lineup is the iPad 10th generation. This 10.9-inch tablet features a Liquid Retina display with Apple's True Tone technology. It has Apple's A14 Bionic chip, an upgrade from the iPad 9's A13 chip. The iPad 10 is compatible with Wi-Fi 6 and 5G internet for fast performance. It also offers all-day battery life, so that you can easily take it to school without having to worry about plugging it in mid-day.
This is a great all-round option for anyone looking to become a regular iPad user, and a viable alternative when your students need a workstation for regular online assignments. A Magic Keyboard can certainly complete the package.
The new iPad 10 comes in four vibrant colors: yellow, pink, blue and silver. You can also choose between 5G cellular and WiFi-only models. Regularly $449, it's currently on sale for $399 at Amazon.
Why we like the tenth generation Apple iPad:
The powerful, upgraded A14 Bionic chip provides speed and power for multitasking.
Its all-day battery life makes the Apple iPad 10 a great option for long days at work or school.
Its 10.9-inch Liquid Retina display with True Tone technology makes it great for homework, virtual classes, or streaming.
---
Apple iPad Air 5: $500 (save $100)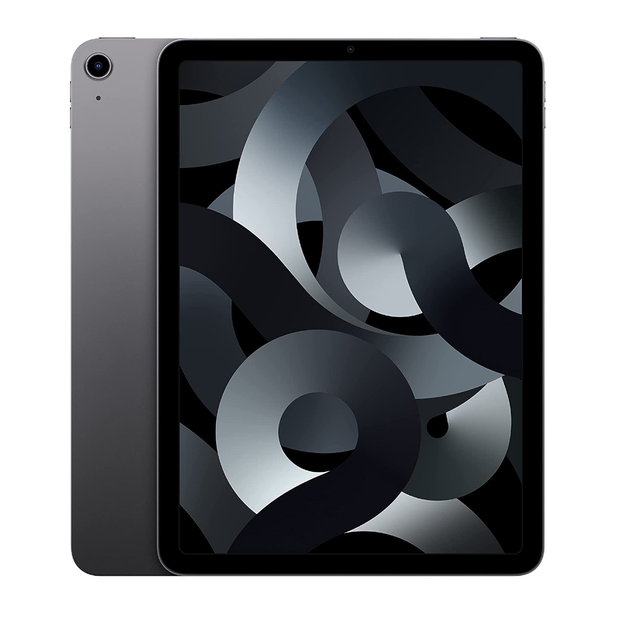 Introduced in 2022, the 10.9-inch Apple iPad Air 5 is the latest in the lightweight iPad Air line. The iPad Air 5 offers performance up to 60% faster than the prior model, thanks to Apple's turbo-charged M1 chip.
The device boasts a 12 MP wide-angle back camera that supports 4K video. It also offers touch ID, and Apple's Liquid Retina display. That makes it the perfect option for homework or playing games when your kid needs a study break.
And don't write it off as a great productivity station for working on the go, either.If you or your student don't need an iPad with a particularly heavy-duty feature set and want to make sure it's more lightweight than the other models, this is definitely the one you'll want to go with. Find it in five colors.
The tablet retails for $600 at Apple, but it's currently marked down to $500 on Amazon.
Why we like the fifth generation Apple iPad Air:
It's lightweight and portable, while retaining performance and battery life.
Touch ID is responsive and great for older users looking for extra security.
Support for 4K video makes it a suitable option for streaming and editing media with a crisp screen.
---
Apple iPad Pro 5 (12.9-inch): $1,024 (save $75)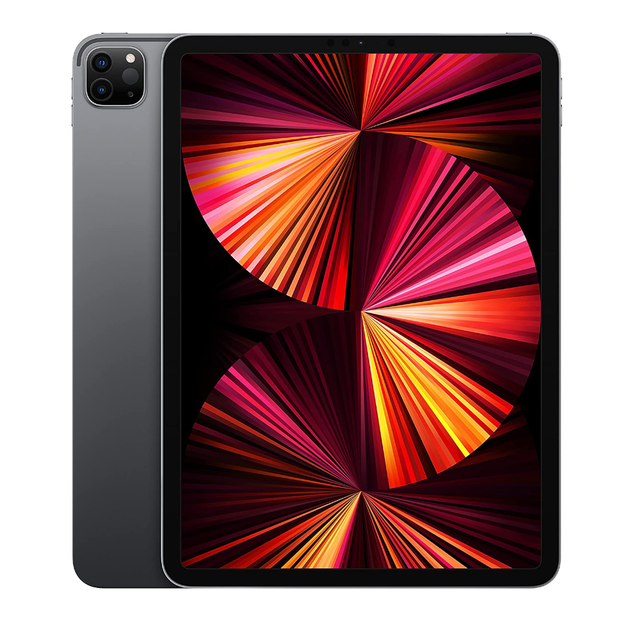 Apple's high-end tablet, the iPad Pro, features an 12.9-inch Liquid Retina XDR display, a pro camera system and a Thunderbolt port for lightning-speed data transfers. Looking for a traditional laptop experience? It's compatible with Apple's Magic Keyboard.
This is a much larger tablet than you may be used to in comparison to the standard iPad, but you'll definitely appreciate the extra real estate. It's also a viable option when it comes to finding a desktop replacement that works well for on the go productivity.
You can get plenty done on the iPad Pro that you might not expect. Throw in a wireless mouse where compatible and you've got yourself a miniature office.
Available in two colors; prices vary. The sale price listed below is for the space gray iPad Pro with Wi-Fi-only connectivity.
Why we like the fifth generation Apple iPad Pro:
The 12.9-inch Liquid Retina XDR display, Apple's largest, is jaw-droppingly gorgeous.
It has more than enough power under the hood to back any task, be it for work, school, or play.
The Apple iPad Pro 5 has a fantastic 12MP camera array with an ultrawide camera for shooting high-quality photo and video.
---
Apple iPad Mini 6: $469 (save $30)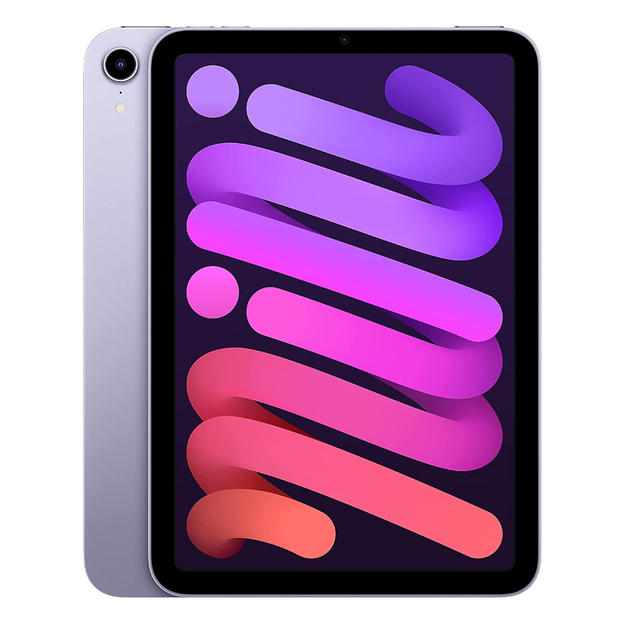 The iPad Mini 6 is a compact tablet with an 8.3-inch Liquid Retina display screen. It's the most portable Apple iPad option. Released in 2021, the Apple tablet is powered by an A15 Bionic chip. It features a 12 MP wide-angle back camera and a 12 MP ultra-wide-angle front camera. It boasts landscape stereo speakers. Available in four colors.
Note that the Apple iPad Mini is not compatible with Apple's external Magic Keyboard. It can, however, be used with other Bluetooth-enabled external keyboards.
The Apple iPad Mini retails for $499 on Apple's website, but Amazon and Walmart currently have it marked down to $469, a savings of $30.
Why we like the sixth generation Apple iPad:
The miniature frame and weight makes it great for younger users and those with small hands.
It's lightweight but powerful with the Apple A15 Bionic chip and 8.3-inch Liquid Retina display.
There are four different colors to choose from for better personalization between users.
---
Related content from CBS Essentials