The past decade has been an extremely busy period for fans of Godzilla, King Kong, and the rest of the Legendary Monsterverse, and it's just going to get busier from here on out. In addition to
the upcoming Godzilla x Kong: The New Empire
, which will continue the story started in 2021's
Godzilla vs. Kong
, we'll soon go back to that world with
Monarch: Legacy of Monsters
. At some point in the near future, anyone with an
Apple TV+ subscription
will get to experience the expansion of that world and its massive kaiju; but before then, there are some things you'll probably want to know about the new show.
Below is a breakdown of everything we know about Monarch: Legacy of Monsters, including its cast, its story, and how the series plays into the larger Monsterverse narrative. Let's break it all down before Godzilla returns and makes a mess of things…
What Is The Monarch: Legacy Of Monsters Premiere Date?
A premiere date has not yet been announced for Monarch: Legacy of Monsters by Apple at this time, but it wouldn't be out of the realm of possibility for the series' debut to be tied to the March 2024 release of Godzilla x Kong. When the series does debut, however, it will consist of 10 episodes.
Expect to hear more about the premiere date (and release model) in the coming weeks and months.
Kurt Russell And Wyatt Russell Lead The Monarch: Legacy Of Monsters Cast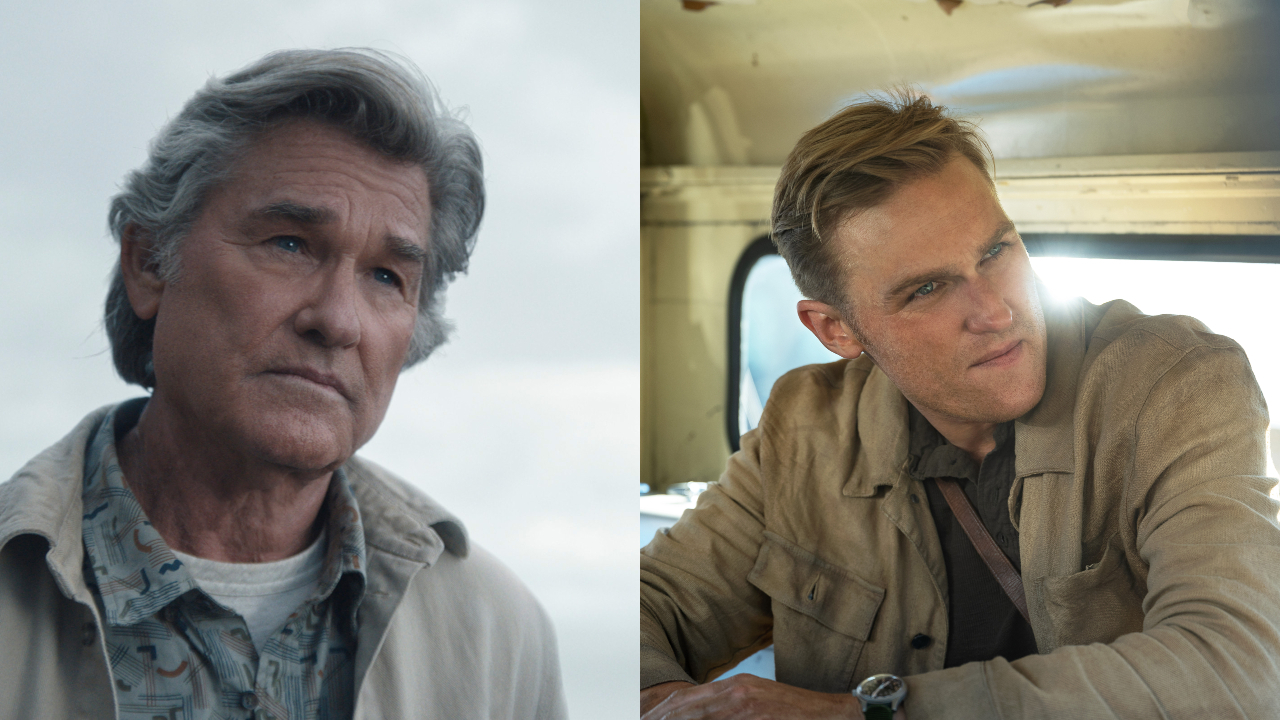 Each of the movies in Legendary's Monsterverse have featured outstanding groups of actors, with the likes of Bryan Cranston, Samuel L. Jackson, Brie Larson, Sally Hawkins, Ken Watanabe, and Millie Bobby Brown all showing up at one point or another. It looks like the new Apple TV+ original series will have the same quality of actors when it premieres at some point in the near future.
In Summer 2023, Apple announced that father-son duo Kurt and Wyatt Russell would be leading the cast by playing an older and younger version of Army officer Lee Shaw, respectively. The younger Russell will portray the character in the 1950s, with the Hollywood legend playing the same man decades later.
Other members of the Monarch: Legacy of Monsters cast include Anna Sawai, Kiersey Clemons, Ren Watabe, Mari Yamaoto, Anders Holm, Joe Tippett, and Elisa Lasowski.
Monarch: Legacy Of Monsters Will Follow Two Siblings Exploring Their Family's Connection To The Secretive Organization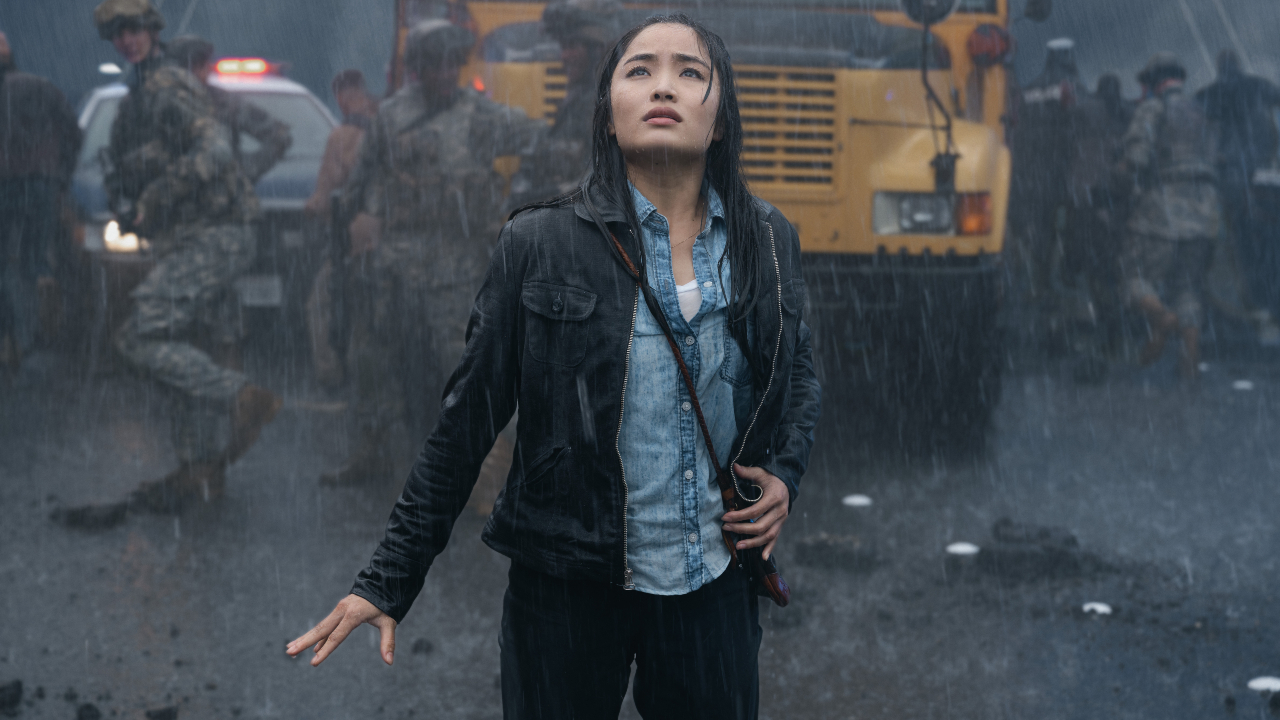 The Monarch organization has been a key player throughout Legendary's Monsterverse. With a history that goes back nearly 80 years, the secretive group has always had some kind of connection with the events of the various movies, and the monsters featured in each. It looks like that will once again be in the case in Legacy of Monsters.
According to the official series description by Apple, the new show will follow two siblings who follow in their father's footsteps to get to the bottom of their family's connection to Monarch. How the pair is connected to Lee Shaw, be it they are his children or he was one of their father's peers, has yet to be disclosed, but the show will span three generations and how each is affected by the shadowy organization and its history with massive monsters.
The 10-Episode Series Will Take Place Following The Events Of 2014's Godzilla, But Will Also Feature Flashbacks To An Earlier Era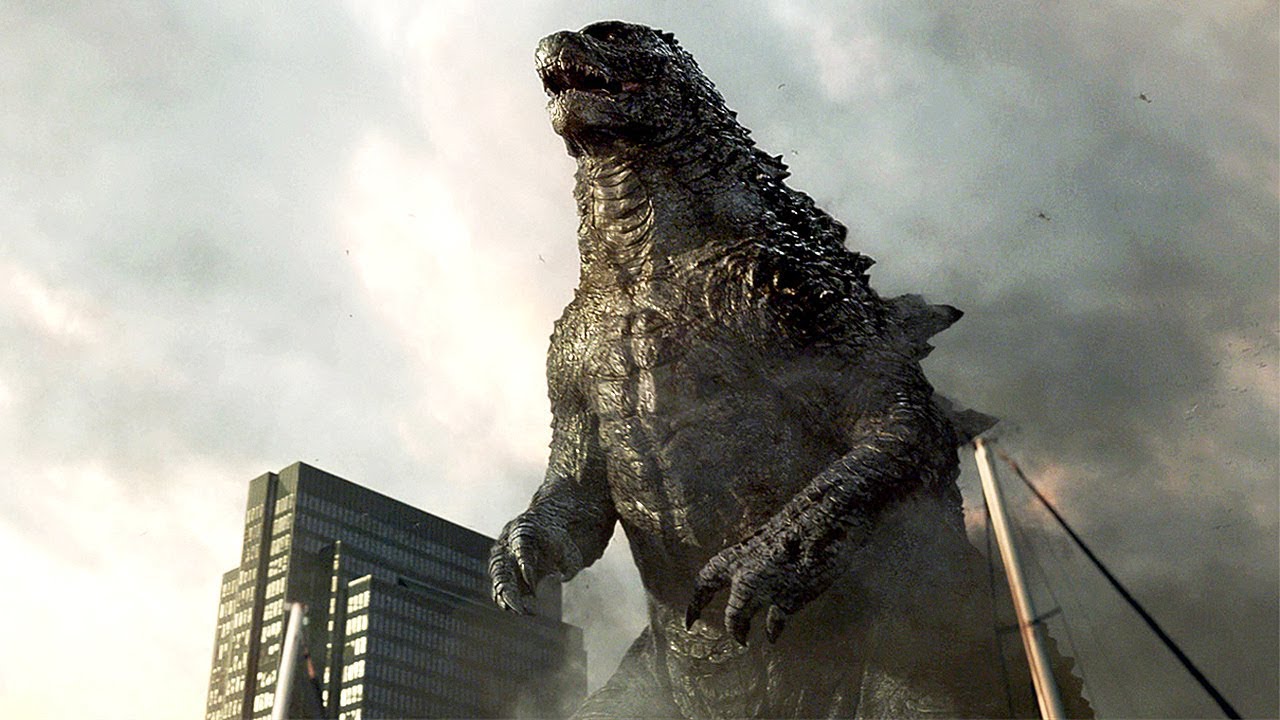 Another thing of note is the fact that the series will take place following the events of 2014's Godzilla, as well as decades earlier. Going back to the series synopsis mentioned above, the show will be set in the fallout of Godzilla's battle with the Titans in San Francisco in the final act of Gareth Edwards' epic monster movie, which is set in a world that is coming to terms with the existence of these massive beasts.
At the same time, it will also feature flashbacks of some sort to an earlier era, one that will see Thunderbolts cast member Wyatt Russell diving into the happenings of the secretive Monarch organization. How the show handles these two storylines in the a narrative structure remains to be seen, but it sounds promising nonetheless.
First Look Images Released By Apple TV+ Show Godzilla In All His Glory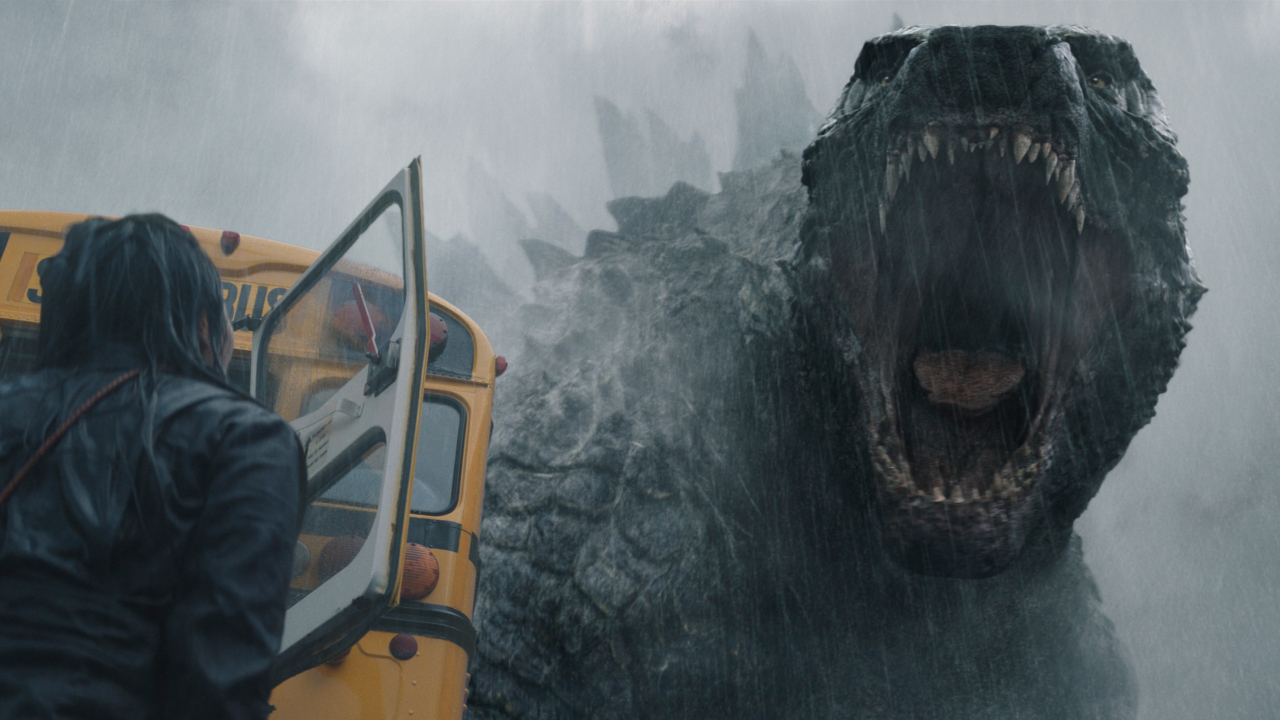 Though we don't have a trailer, or even a teaser, at this point in time, we do have some first look images to get us all hyped up for this show. In August 2023, Apple released four images from the upcoming series, with one including Godzilla himself. The remaining images feature Kurt Russell, Wyatt Russell, and Anna Sawai, respectively, but don't provide much information or insight into what is happening.
The fourth image, however, is epic and terrifying with its depiction of the massive monster roaring in the rain while a character, who looks a lot like Sawai, stands in the foreground. Godzilla, with his massive mouth, razor-sharp spikes, and towering demeanor, looks like a force of nature in the promo still.
Monarch: Legacy Of Monsters Will Have Some Kind Of Connection To Godzilla X Kong: The New Empire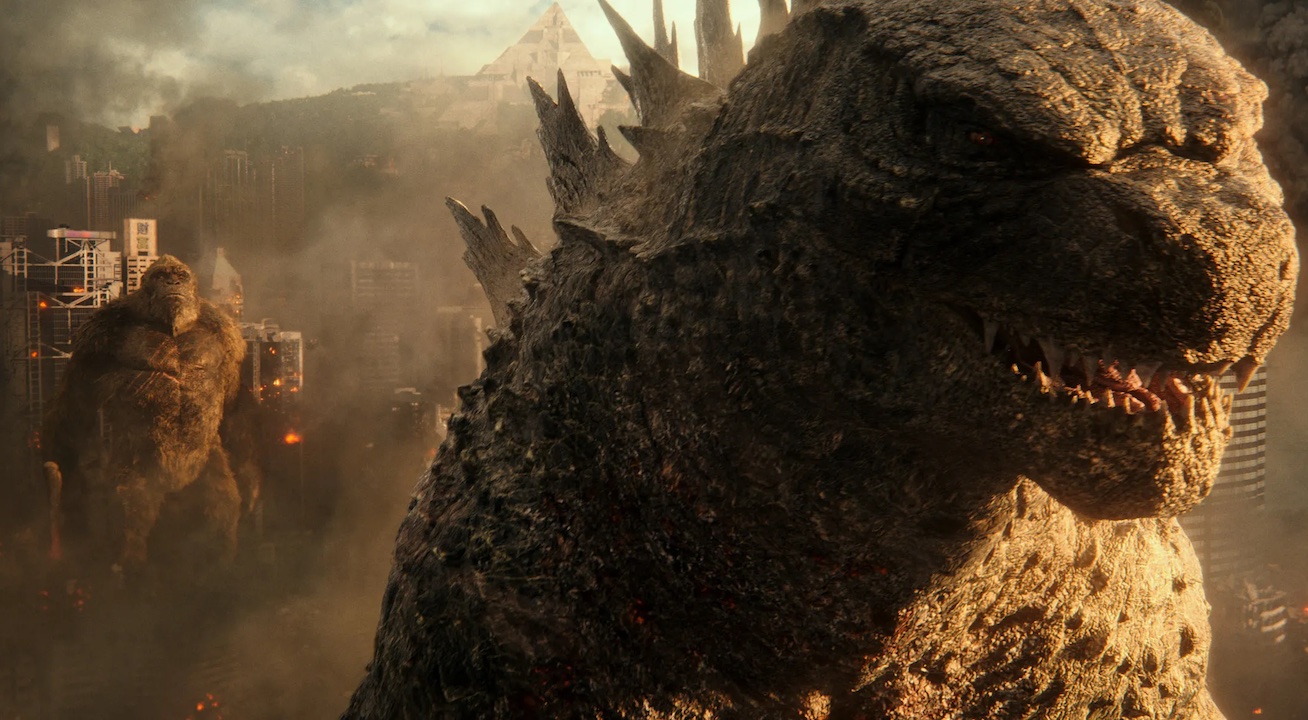 Considering Monarch: Legacy of Monsters and Godzilla x Kong: The New Empire are both set in Legendary's Monsterverse, it shouldn't be all that surprising that the two properties will be connected in some way. When speaking with Collider in February 2023, WandaVision's Matt Shakman, who directed the first two episodes, noted that there will be some overlap with Adam Wingard's upcoming movie, saying:
Shakman's comments make it sound like the two will have some loose connections, but it should also be noted that we probably won't see a continuation of the story like WandaVision to Doctor Strange in the Multiverse of Madness or Avengers: Endgame to Loki.
The Series Will Reportedly Be Made Available On Apple's Upcoming Vision Pro VR Headset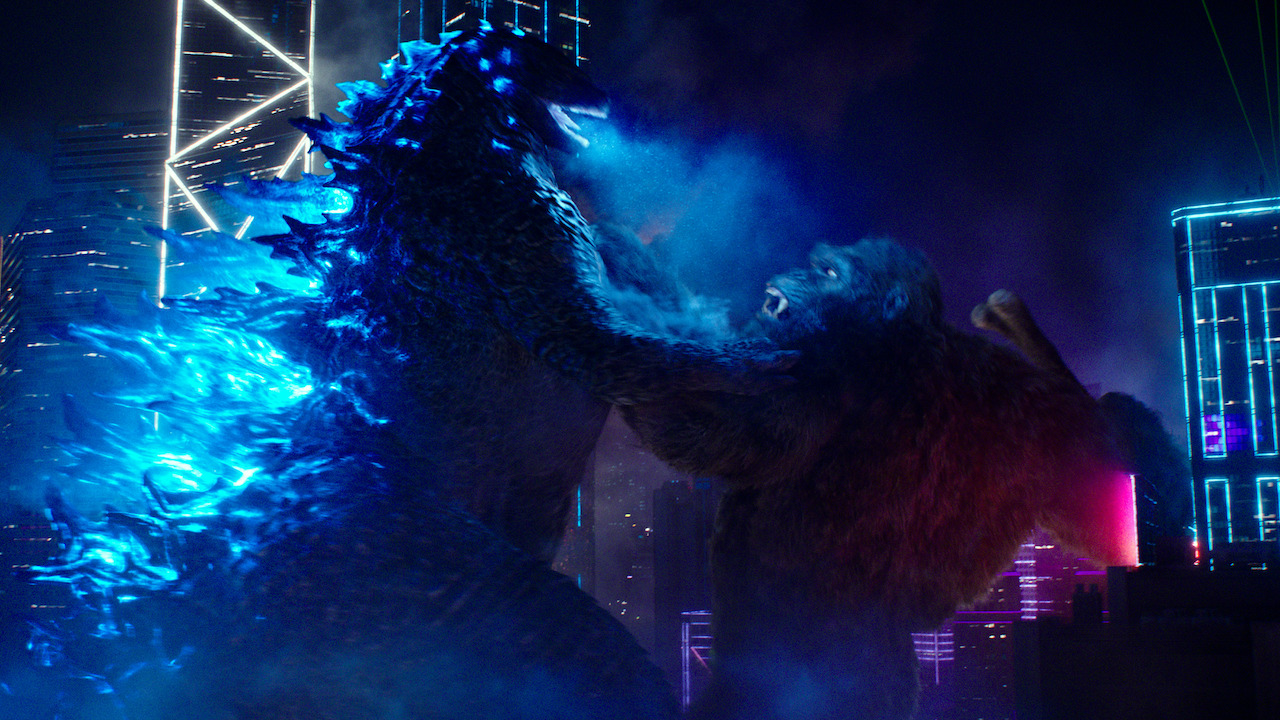 In addition to being able to watch Monarch on more traditional devices like your TV, phones, and tablets, you'll also reportedly be able to watch Godzilla battle the Titans with Apple's soon-to-be-released Vision Pro VR Headset. In June 2023, Sigmund Judge, founder and editor-in-chief of ScreenTimes took to his Twitter account to report that based on conversations with people familiar with the show, Monarch had been shooting in Apple's Spatial Video format, so it would be coming to the Apple Vision Pro.
Our sister sites, Tom's Guide and TechRadar, have covered the report in the weeks following its release, with the former saying the series could debut in immersive 180-degree video, which would only make the action all the more epic. Nothing has been confirmed by Apple at this point, but this sounds like a wild way to watch the series unfold.
It seems like Monarch: Legacy of Monsters is going to be a show that will be right in step with the other movies and series in Legendary's Monsterverse. This, combined with Godzilla x Kong: The New Empire, and Toho's Godzilla Minus One, which is slated to make landfall near the end of the 2023 movie schedule, means the future is very bright for fans of the iconic kaiju.